Yachting elite have always been drawn to Thailand because of its exotic beauty and charm. Phuket is still the country's undisputed pearl. It has beautiful natural scenery, a long and interesting history, and stunning architecture. Phuket, the biggest island, has more than 30 perfect white sand beaches that make it a dream place to rent a yacht. With its famous beaches, luxurious eco-resorts, and wild nightlife in Patong, this island has something for everyone. A yacht charter is the best way to see everything it has to offer.
Your Phuket yacht charter should be on the Heesen 39.4-meter superyacht Lady Azul. She was delivered to her owner in 2001, and in 2019 she got a complete overhaul that included new navigation and entertainment systems, as well as a complete makeover of the inside and outside. Omega did a great job matching her warm and modern interiors to the classic look of her exterior. Her many amenities, like her new custom-netted lap pool and larger beach club, were made with comfort and luxury in mind.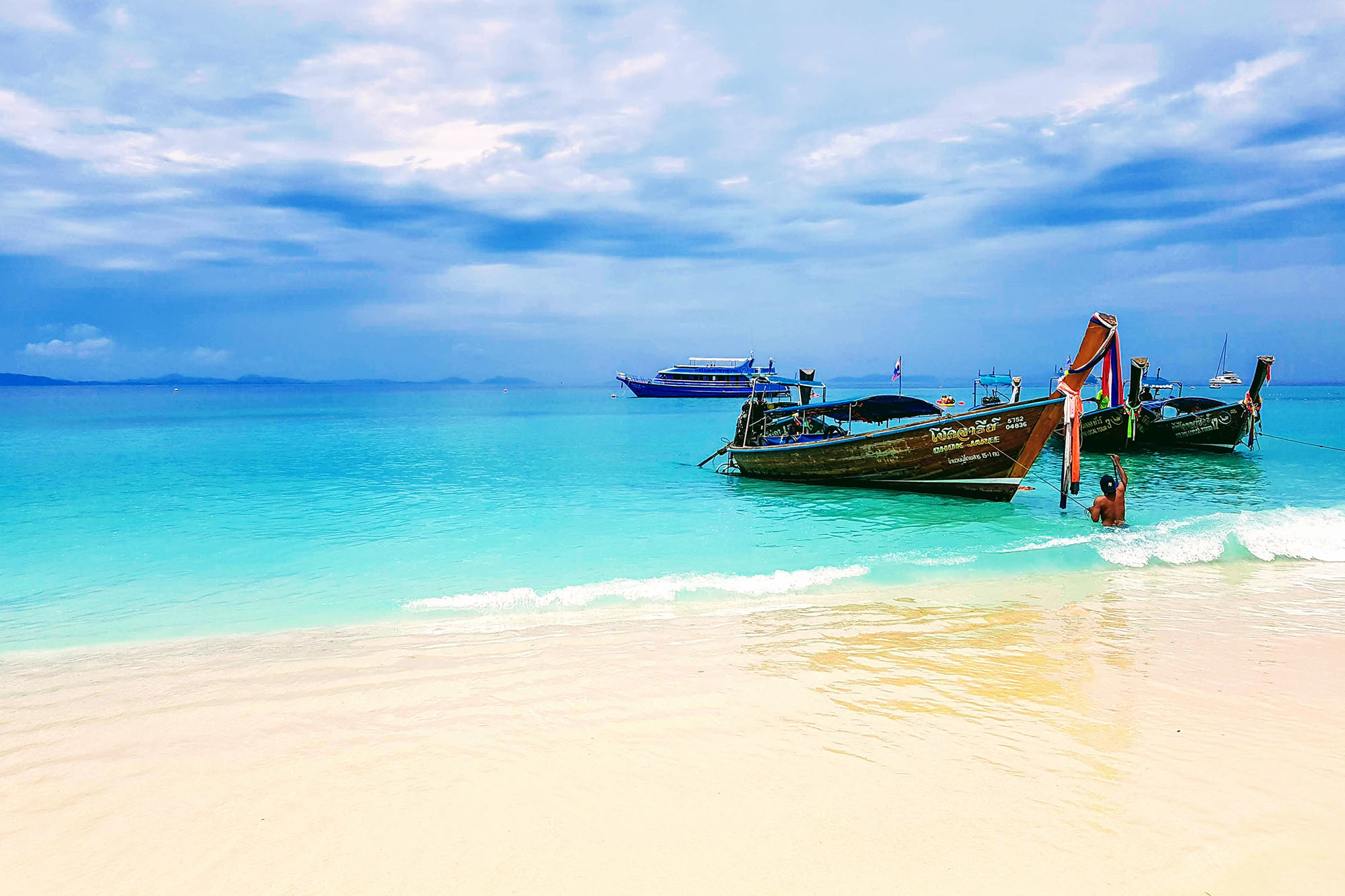 Five staterooms, including a full-beam master suite on the main deck, two full-beam VIP staterooms, and two twin staterooms with deluxe ensuite bathrooms on the lower deck, can comfortably sleep up to ten overnight guests.
The captain and crew of the Lady Azul will take care of you and your guests' every need as you travel through Phuket. Let them set up a private tour of Chin Pracha House, an elegant Sino-colonial mansion in Old Phuket Town, so you can learn about local culture. Visit some of the most important Buddhist temples, like Wat Chaitharam and Wat Phra Thong, which has a half-buried golden Buddha, to learn more about the religion of the island. You can also learn about the history of the area by going to one of the many colorful museums. Phuket is known for its night markets, which are bright places where you can buy everything from food and spices to clothes and electronics. It's a great way to meet locals and learn about the culture. If you're near Sin City, it's also a great place to experience the more fun side of the island.
People who want a more peaceful getaway can just look out at the water. There are hundreds of uninhabited islands in the area, so you can find beaches, rubber plantations, and forests that are all by themselves. Phuket is a true underwater sanctuary. It is in the Andaman Sea and has beautiful coral reefs that are full of marine life. Shark point is a great place for divers of all skill levels to swim with Leopard or Bamboo sharks.
The best way to get out of the way and see more of Thailand is to rent a yacht in Phuket.